Paul Robinson has over 25 years' experience in commodity industries working across the metals, mining and power sectors.
As a member of CRU's Group Executive, Paul works on M&A activities, seeks broader business development opportunities for the company and co-ordinates management across CRU's global offices. He is also responsible for managing the CRU-Fitch Ratings partnership.
Paul is also a regular conference chair and speaker at global mining events.
Before joining CRU, Paul worked in Finland and was part of the executive team of Nordic Energy, an integrated power generation, wholesale and trading business. He was also Deputy Chairman and Board Director of Atro Oy supplying power services to 100,000 customers in central Finland. Prior to this Paul had a number of trading and managerial positions in the power sector.
He has a Bachelor of Science (Hons) degree in System Modelling from Sheffield Hallam University.
Interviews:
Mining Stock Education: Paul shares CRU's 2021 market views across metals, mining and fertilizers including copper nickel iron ore and gold. (Feb 2021)
Kitco: Gold remains top commodity in 2021; oil is at the bottom - CRU (Nov 2020)
In conversation with Deloitte: Reassessing the implications and considerations in mining and metals (Oct 2020)
In the webinar Paul Robinson and Andrew Swart (Deloitte) revisit their predictions from May 2020 and discuss the major challenges faced by the metals & mining sector in 2021 and beyond.
Kitco: Gold still needs to be at the top of the list for investors (July 2020) - In his interview with Neils Christensen, Kitco News, Paul Robinson discusses developments impacting the commodity sector including the outlook for gold, silver and other commodities, COVID-19 and its economic effect on our sector as well as the general health of mining companies (Screenshot below).
Mining Stock Education: Expert Analysis of Base Metals, Battery Metals and Fertilizer Sectors with Paul Robinson (May 2020)
Kitco: Gold should be at the top of every investors' list (March 2020)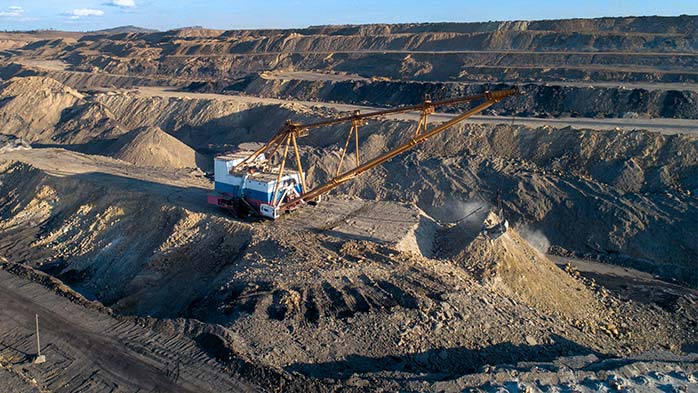 Mining and Metals to Outperform?
As COVID-19 infection rates fall in a number of countries, governments are beginning to loosen social distancing rules and to instigate measures to encourage normal...