Advice and strategies on decarbonisation and emissions reporting challenges.
ESG issues – particularly emissions – have rapidly become important for business success, especially for those organisations within the global mining, metals, fertilizer and financial markets. As industry insiders, we can help you to understand the complex emissions landscape, plan ahead for new developments and take advantage of the opportunities it presents. 
Being able to position your business with regards to emissions takes genuine insight, robust data and strategic thinking. Our team use their broad market knowledge and specific firm understanding to benchmark and compare your performance in order identify ways to evolve and improve.
Can't see the wood for the trees? We know that clarity is often at a premium; our knowledge and practical advice is a powerful way to decode legislation, shine a light on potential issues and develop best practice. 
How we help
From providing calibrated emissions data for corporate reporting, through to investment strategy, supply chain audit and litigation support, we can help you to link your marketing, strategy and sustainability teams and develop an emissions fluency across your business. Here's a snapshot of the ways in which we can help you navigate emissions:
Carbon emissions
Using a detailed, asset-by-asset process we can help you to plot and compare your carbon emissions against your competitors. Our deep understanding of your value chain helps you to identify your key emissions points, respond to policy changes and better understand new technologies. Our mission is to help you develop robust, transparent methodologies that will stand the test of time.
Climate change scenario analysis
We have a robust knowledge of the sustainability issues within the mining and metals sector. This gives us a powerful understanding of how emissions issues and policies impact markets. Through this we create the detailed models, scenario analysis and robust forecasts modern business now demands.
Water analysis
You can rely that our knowledge of mining processes, key water usage, and rapidly advancing alternative technologies will fast track the development of the robust, transparent strategies that you need to develop.
Green premia and market analysis
From market impact scenarios to carbon benchmarking, carbon policy impact analysis, water demand benchmarking – let us help you to take full advantage of the opportunities that green premia and new market assessments present.
Marketing and strategic analysis
Our ability to inherently understand the impact of emissions means that we can use demand, supply, cost and price data across the commodity markets to help you understand the challenges and opportunities the emissions reality offers. 
Finance and investment
Measuring carbon risk and screening potential investments takes specialist metrics and detailed knowhow. We can help you bring new levels of rigour and insight to your financial decision making.
Communications and policy
Developing corporate reporting that embraces ESG is an investor relations imperative. We can help you to play a part in carbon policy advocacy, build relationships with regulators, and better understand the implications of government policy design.
Start a conversation
Tell us about the emissions challenges your business faces and find out how collaborating with CRU could make the difference.
Get in touch with CRU's experts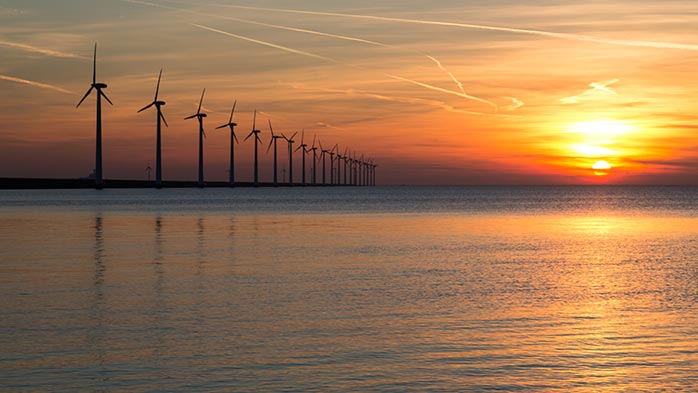 Subsea HV+EHV cable demand set to take off
As of 2020, CRU estimates total HV+EHV subsea cable demand, including demand relating to both offshore wind farms and subsea interconnections, accounted for around 22% of...