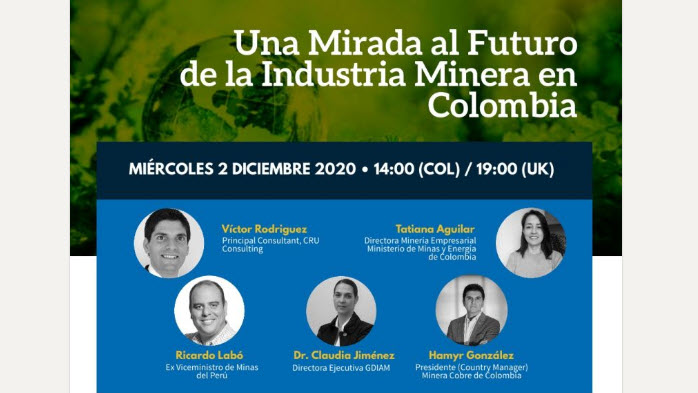 ¿Cuáles son los retos y las oportunidades de la diversificación minera en Colombia? 

CRU Group los invita a participar de este webinar que reunirá a expertos de la industria para discutir el futuro de la minería en Colombia. El equipo de CRU presentará una visión general del mercado para contextualizar la discusión del panel de invitados sobre los desafíos y oportunidades de la actividad minera en el país.
La actividad estará acompañada de una sesión de preguntas y respuestas, donde los asistentes tendrán la oportunidad de hacer preguntas a los miembros del panel.
El webinar estará dividido en los siguientes bloques:
El futuro de la minería en América Latina: desafíos y oportunidades: Víctor Rodríguez, Principal Consultant, CRU Consulting

La importancia de la diversificación minera en Colombia: Políticas públicas y el rol del Gobierno: Tatiana Aguilar, Directora de Minería Empresarial, Ministerio de Minas y Energía de Colombia

La importancia de la diversificación minera para el desarrollo económico sostenible en Colombia: perspectivas del sector privado: Dr. Claudia Jiménez, Directora Ejecutiva GDIAM

El papel del cobre en las nuevas tecnologías, en nuestra vida diaria, y su importancia estratégica para Colombia: Hamyr Gonzalez, Presidente (Country Manager) de Minera Cobre Colombia

Diversificación minera en Perú: lecciones y buenas prácticas: Ricardo Labó, Ex Viceministro de Minas del Perú
El webinar será realizado en español y su asistencia es gratuita.

En CRU, contamos con más de 50 años de experiencia, convirtiéndonos en la compañía líder a nivel global en el análisis de mercado de minerales y metales.

Para registrarse, hacer click en el enlace a continuación. Ver la grabación del seminario web.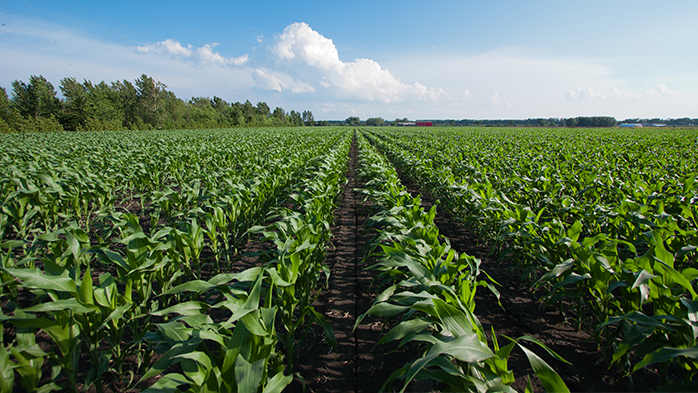 CRU Fertilizers – Top Ten Calls of 2021
Fertilizer markets have begun 2021 with a flurry of activity – demand is strong, trade flows are shifting, and prices are rallying. But will this rally last? Is it a...