Paul joined CRU in 2012 and has overall responsibility for CRU's analysis of the steel raw materials markets, including iron ore, metallurgical coal, metallurgical coke and ferroalloys. 
Paul is also responsible for Steel cost services, which currently include a comprehensive suite of cost models covering iron ore mining, coal mining, steelmaking and ferroalloys operations worldwide.
Paul has 29 years' experience in the steel industry, having worked for Tata Steel, Corus, British Steel and the International Iron and Steel Institute (now the WorldSteel Association) in a range of strategic, business development, planning and technical roles.
Paul holds an MBA from Warwick Business School, a Ph.D in Theoretical Chemistry and a BSc. Honours Chemistry degree from Manchester University. He is a Chartered Chemist and Member of the Royal Society of Chemistry (CChem MRSC).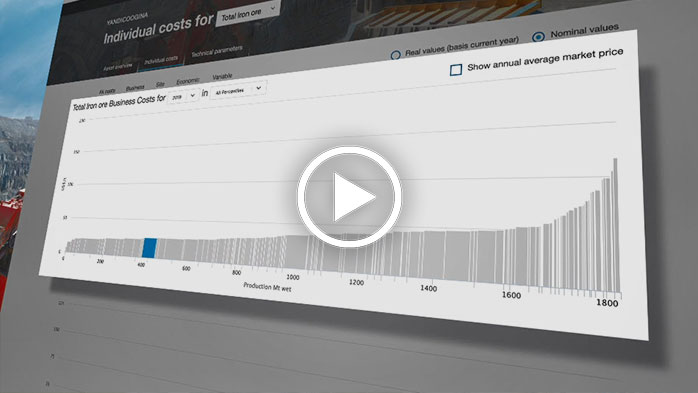 Watch: CRU's Cost Analysis Tool
CRU's new Cost Analysis Tool allows customers to access and analyse the data for more than 3,000 assets in CRU's mining and metals Cost Models through new, easy-to-use...