Erik Hedborg is the editor of CRU's Iron Ore Market Outlook and joined CRU in 2017.
He previously worked as an analyst in the iron ore industry with special focus on the pellet market and China. Erik speaks fluent Chinese and holds a MSc from the Lulea University of Technology in Sweden and an MA from the Berlin School of Economics and Law.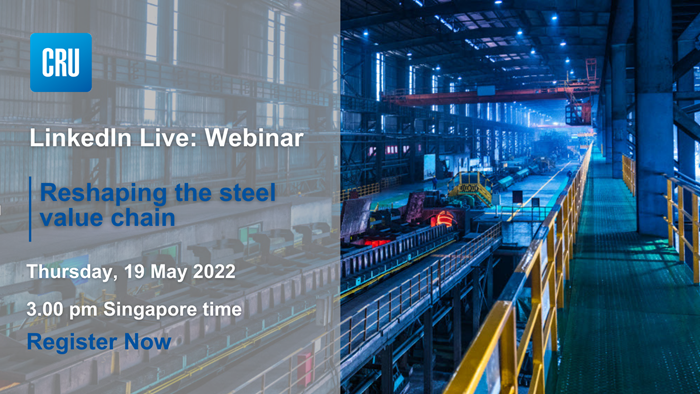 Reshaping the steel value chain
CRU will host a LinkedIn Live Webinar "Reshaping the steel value chain" on 3pm Singapore time,19 May 2022. CRU is now a Media Partner of Singapore International Ferrous...