Shankhadeep is based in CRU's Mumbai office as team leader of CRU's India office and is part of CRU's steel team.
In the past he has also worked with the aluminium team and served as the editor for CRU's Casthouse Shapes Market Outlook. He has close to 13 years of experience in the metals and mining industry.
He has worked in many countries across different functions including strategy, market research, working capital management and corporate finance. He has a bachelor's degree in chemical engineering from Jadavpur University, Kolkata and an MBA in finance and operations from Xavier Institute of Management, Bhubaneswar.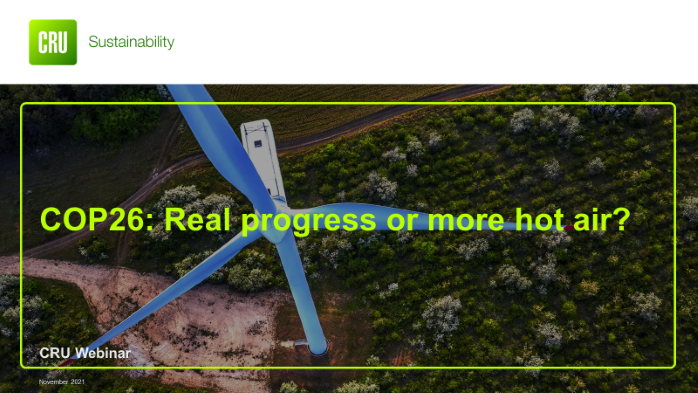 COP26: Real progress or more hot air?
Stay informed.  Receive the latest emissions and sustainability insights, webinars and announcements - including the upcoming COP26 Podcast Series. Sign up to receive...