Dmitry Popov has worked across several metals for CRU, including global Aluminium markets and Copper costs modelling. 
Dmitry is currently working as the editor of the Thermal Coal Market Outlook as well as the Cost report, he has previously also specialised in the analysis of CIS finished and semi-finished steel and metallics markets.
Dmitry holds a BEng in Engineering with Business Finance and MSc in Finance. He is now working towards a CFA qualification, having already passed two levels.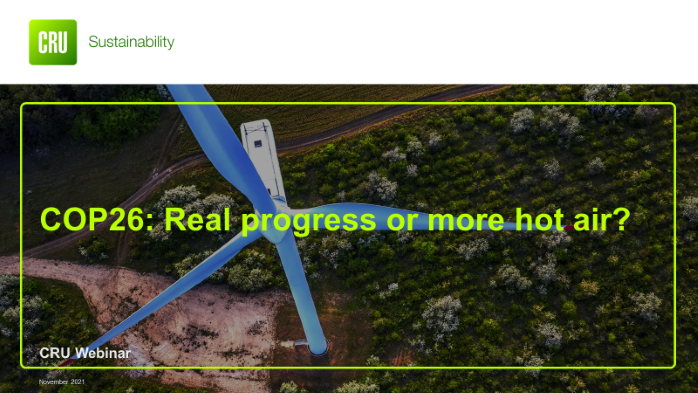 COP26: Real progress or more hot air?
Stay informed.  Receive the latest emissions and sustainability insights, webinars and announcements - including the upcoming COP26 Podcast Series. Sign up to receive...