Daniel Rodriguez is Vice President, Asia Pacific for CRU based in Sydney. Daniel joins CRU with a wealth of commercial and operational excellence experience. Core competencies include business intelligence services, data analytics and embedded content management.
Daniel is an APAC market specialist with years of experience across the region from managing land and expand market entry strategies to managing strategic global companies.

Daniel is a multi award-winning leader and has extensive experience as an executive mentor driving successful transformational change and revenue growth for the long term.

Core competencies include, business development, P/L management, acquisitions, channel management, strategic regional and industry consulting, go-to-market entry and leading complex diverse multi-cultural teams.

Daniel graduated from University of Western Sydney with majors in Commerce and Marketing. Previously, he served as Vice President, Asia Pacific for IHS Markit pre IHS IPO and post-merger.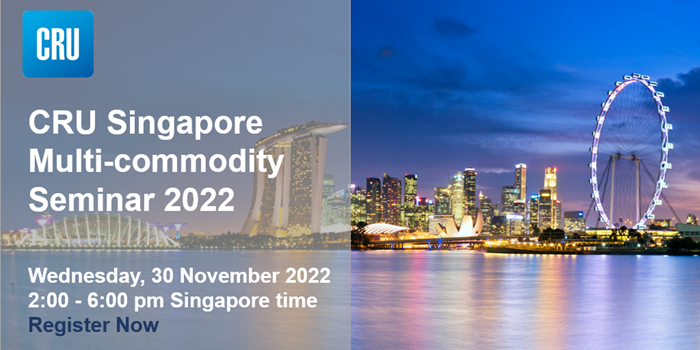 CRU Singapore Multi-commodity Seminar 2022
CRU is Back! After a three year hiatus the CRU Multi-commodity Seminar returns in style with an in-person event in Singapore. This world renown event brings together...