​Ian joined CRU in 2020 and leads the steel, iron ore and coal costs and emissions team. Ian has 20 years' experience in the resources sector, in coal, iron ore, nickel, mineral sands, and base and precious metals.
He has held a range of operational, business development, analysis and senior management roles with Rio Tinto, Direct Nickel, AME Group, Global Mining Research, and Kalbar Resources. Ian holds a BSc. Honours degree in Applied Geology from the University of New South Wales, and a Graduate Certificate in Business Administration from the University of Newcastle, Australia.
He is a member of the Australasian Institute of Mining and Metallurgy (MAusIMM). Ian is based in CRU's Sydney office.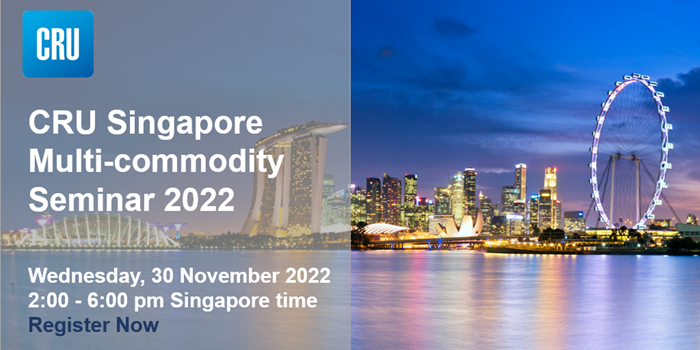 CRU Singapore Multi-commodity Seminar 2022
CRU is Back! After a three year hiatus the CRU Multi-commodity Seminar returns in style with an in-person event in Singapore. This world renown event brings together...