​​Lize re-joined CRU to Sustainability team in 2021, focusing on carbon price forecast,
 policy analysis and cost analysis of decarbonisation solutions.
Prior to CRU Sustainability, Lize worked as a solution analyst at McKinsey, responsible for onsite project management at steel mills. Lize also had three years' experience of market analysis on thermal coal and power sector prior to joining the Sustainability team at CRU. 
Lize holds an MSc in Economics from the London School of Economics and a BA in Economics from Tsinghua University. Lize is based in CRU Beijing Office.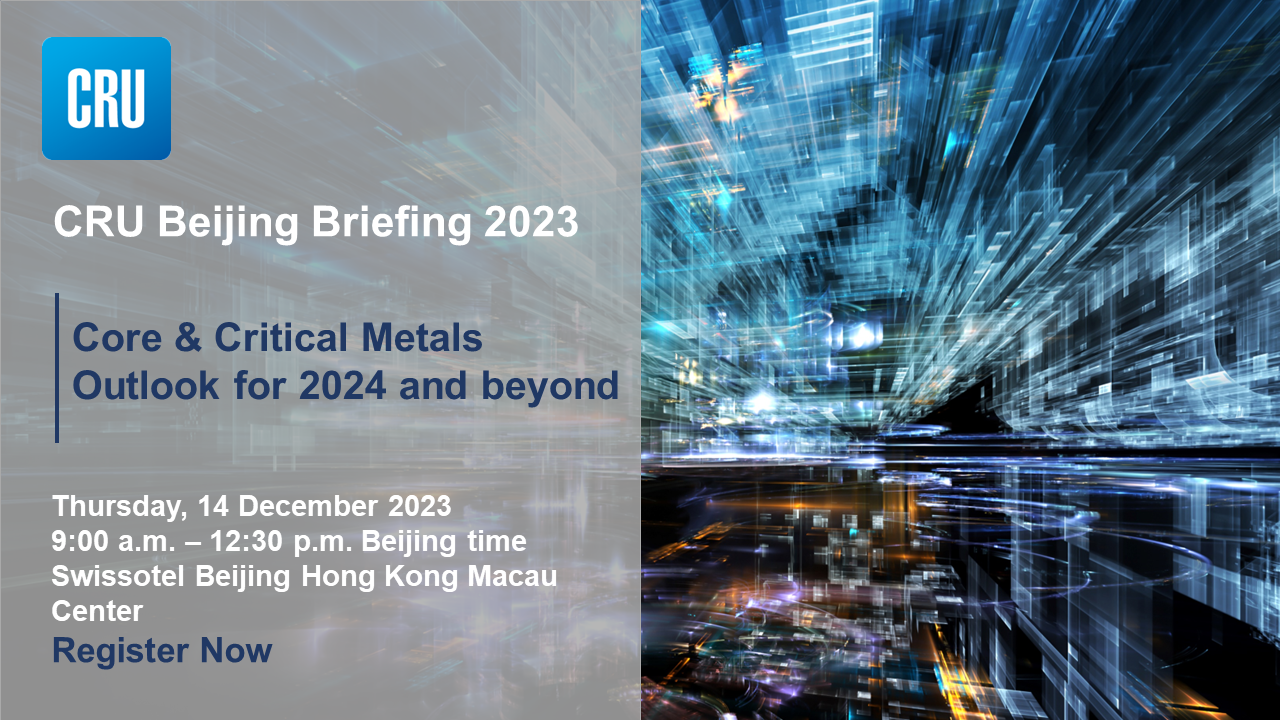 CRU Beijing Briefing - Dec 2023
CRU Beijing Briefing - Dec 2023 will be held on Thursday, 14 Dec 2023 in Beijing. Theme: Core & Critical Metals Outlook for 2024 and beyond Date: Thursday, 14 Dec 2023...