COVID-19 update:
As CRU Events' core mission is to share knowledge, spark debate and facilitate networking within your communities, we have reinvented our events model to a new virtual format, to continue to deliver this experience, content and networking to you.
We have run many successful events on the new virtual platform, including Wire & Cable 2020, SMU Steel Summit 2020, World Aluminium 2020 and Africa Fertilizer Agribusiness 2020, to much acclaim from the industry.
Feedback has been positive on the fully immersive and interactive experiences we have delivered in the online world, not just for content delivery, but also for the innovative ways we have facilitated networking, at a time when large, in-person gatherings are unable to take place.
The only "virtual" element of CRU Conferences is the venue: all events still offer real insight, real networking, and real business opportunities. And at a reduced cost to attend and no travel and accommodation costs - real value.
Here are some testimonials from recent attendees:
"Great information sharing during pandemic times. Pivot to a virtual format allowed increased participation. Interesting speakers and insights, hope to see a virtual option again next year!"
Josie Cassano Rizzuti, Marketing, ArcelorMittal Dofasco
Attended SMU Steel Summit 2020 Virtual Conference
"The SMU virtual conference this year is another successful event. Though we are unable to meet in person due to the pandemic, SMU has managed very well in providing a good platform for the industry to exchange views, ideas and insights"
David Lee, Manager Market Development, Rio Tinto
Attended SMU Steel Summit 2020 Virtual Conference
"SMU did an amazing job of overcoming the obstacle of taking a traditional in person event and making it a virtual event. I was impressed with how well they covered the networking level in addition to the informational portion of the conference. . ."
Courtney Holmes, Product Group Manager, Pacific Steel and Recycling
Attended SMU Steel Summit 2020 Virtual Conference
"Wire & Cable Virtual Conference 2020 organized to make you feel that you attended the conference for real."
Ammar Qari, Saudi Cable Company, Vice President
Attended CRU Wire & Cable 2020 Virtual Conference
"CRU pulled off a successful virtual conference, and there were many aspects that I found useful including being able to watch sessions more than once and the ability to contact all attendees online during and after the sessions."
Mike McNulty, Wire & Cable Technology International (WCTI), Vice President and Editor
Attended CRU Wire & Cable 2020 Virtual Conference
"CRU W&C conference was the best virtual implementation of a conference I have seen so far, including networking possibilities."
Martin Boettcher, Heraeus, Head of Business Development
Attended CRU Wire & Cable 2020 Virtual Conference
"I found the platform easy to use. I found all I was looking for. Easy to get into contact with other participants. And of course, some really interesting presentation, I enjoyed it."
Ralf Scheid, Director Sales Europe, REAL ALLOY
Attended World Aluminium 2020 Virtual Conference Europe
"In the midst of this pandemic, CRU has come up with a virtual conference to continue providing a top quality forum to the aluminium industry that enables participants to interact in a safe environment. In my opinion CRU has chosen the best possible alternative prioritizing safety of participants. Moreover, the platform was easy to use and the organization was just perfect."
Argimiro Viado, Consultant
Attended World Aluminium 2020 Virtual Conference Europe
View our collection of COVID-19 content here
Meet our Events team
Latest news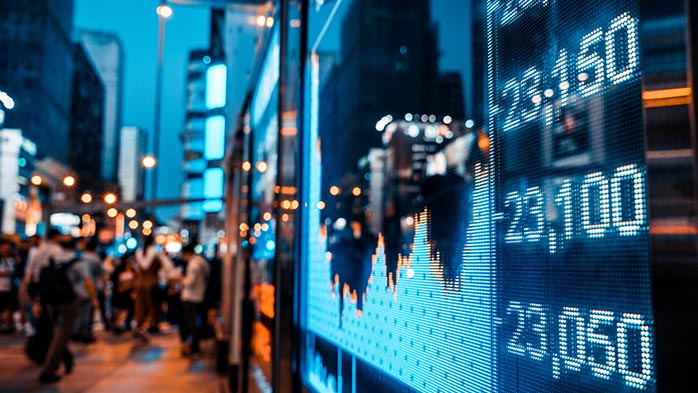 We provide more services...