Back
News
CRU Group partners with Refinitiv, offering more access to CRU commodity prices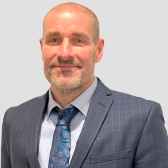 Glenn Cooney
Head of Licensing and Vice President of Sales Europe, Middle East, India & Africa
View profile
London, 4 May 2022. CRU Group ('CRU'), the global mining, metals and fertiliser business intelligence company, has announced a new strategic partnership with financial data firm Refinitiv, an LSEG business, to licence CRU commodity prices through their Eikon platform.
CRU will offer over 750 commodity price benchmarks from 21 price services through Refinitiv Eikon, a specialist data provider to more than 40,000 end users across 190 countries.
Aaron Gill, Global Head of Sales & Marketing at CRU Group said: "CRU is trusted by companies around the globe and our vision is to create more choices on how our data is accessed, working with Refinitiv is part of that vision. Many of our customers are familiar with the Eikon platform and will welcome an opportunity to streamline prices through one data source with add-on tools. Existing CRU clients will get complimentary access to the relevant services whilst new clients will be able to license CRU data via Eikon. We are excited at the prospect of building a long and fruitful partnership with Refinitiv."
Chris Evans, Director of Metals at Refinitiv added: "Through this valued partnership, we are very pleased to offer CRU metal prices as an add-on service through our Eikon terminals. Customers will now be able to access CRU prices via a single platform - streamlining their workflow."
About CRU
CRU offers unrivalled business intelligence on the global metals, mining and fertilizer industries through market analysis, price assessments, consultancy and events.
Since our foundation by Robert Perlman in 1969, we have consistently invested in primary research and robust methodologies, and developed expert teams in key locations worldwide, including in hard-to-reach markets such as China. CRU employs over 300 experts and has more than 10 offices around the world, in Europe, the Americas, China, Asia and Australia – our office in Beijing opened in 2004.
About Refinitiv
Refinitiv, an LSEG (London Stock Exchange Group) business, is one of the world's largest providers of financial markets data and infrastructure. With $6.25 billion in revenue, more than 40,000 customers and 400,000 end users across 190 countries, Refinitiv is powering participants across the global financial marketplace. We provide information, insights, and technology that enable customers to execute critical investing, trading and risk decisions with confidence. By combining a unique open platform with best-in-class data and expertise, we connect people with choice and opportunity – driving performance, innovation and growth for our customers and partners. For more information visit: www.refinitiv.com
Contacts:
Aaron Gill, Global Head of Sales & Marketing, aaron.gill@crugroup.com
Anthony Shewell, Fin International, anthony.shewell@fininternational.com
Contact us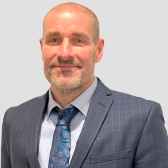 Glenn Cooney
Head of Licensing and Vice President of Sales Europe, Middle East, India & Africa
View profile