Fertilizer Week's global team of reporters and editors produce unrivalled coverage of N, P and K markets. Their focus in on producing the most robust price assessments guided by a detailed methodology. Our prices are embedded in commercial contracts between buyers and sellers. Our analysis guides investment and trading decisions. Our reputation speaks for itself.
Fertilizer Week Editor in Chief - Ben Farey
Click here to see a full list of the global benchmark prices that CRU reports on.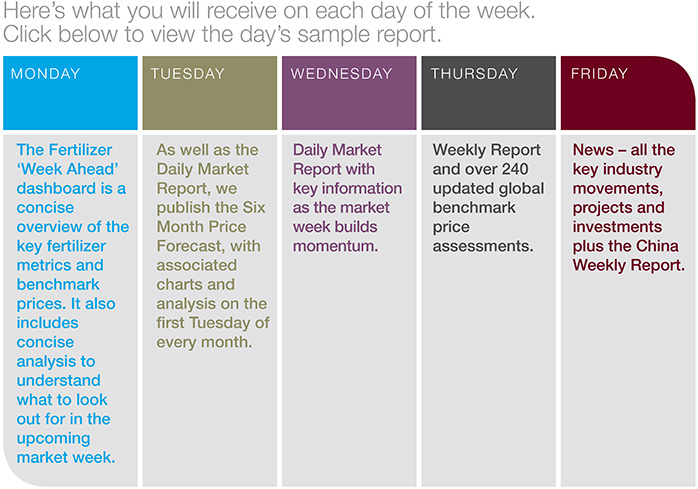 Click here for more information on CRU's Fertilizer Prices