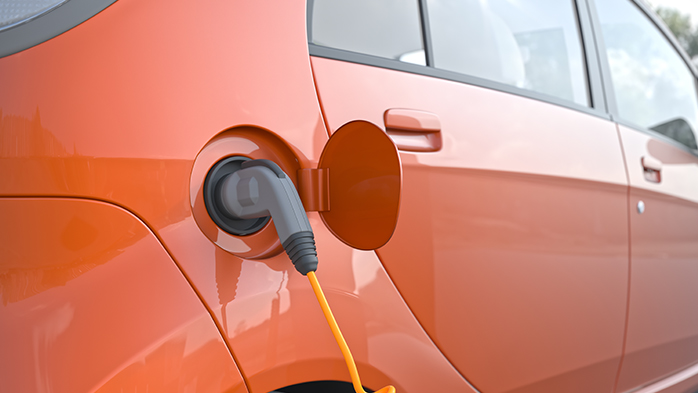 CRU estimates that the Electric Vehicle (EV) sector will consume around 4% of the world's refined cobalt units in 2016. Whilst the industry remains in its infancy it is expected to drive much of the demand growth for refined cobalt units - in the form of battery grade cobalt sulphate.
CRU estimates that combined production of pure electric vehicles (EVs) and plug-in hybrid electric vehicles (PHEVs) will increase from around 1.15 million vehicles in 2016 to around 3.6 million in 2021. This will help increase global cobalt demand for plug-in vehicles at an average rate of around 20% per annum for the next five years.
CRU expects over 40% of the world's pure EVs to be sold in China over the next five years. As a result, global cobalt demand growth will be influenced by changes in the popularity of different battery types in the market. A considerable proportion of the world's new EVs and PHEVs will undoubtedly adopt cobalt-bearing battery technologies; namely NMC (Nickel-Manganese-Cobalt) and NCA (Nickel-Cobalt-Aluminium). However, cobalt-free technologies such as LMO (Lithium-Manganese-Oxide) and LFP (Lithium-Iron-Phosphate) will continue to take up a considerable proportion of the market share, particularly in China.
The imposition of new EV subsidy laws and performance targets in China could also influence cobalt-demand. CRU believes that the scaling-down of domestic EV subsidies, will help keep EV sales and production growth at a relatively conservative and sustainable rate to 2025. Meanwhile, increases in the range requirements for EVs and PHEVs to earn subsidies should help lift domestic cobalt demand towards the end of the decade.
In addition to domestic sales, CRU believes that the lion's share of China's EV battery production will continue to be exported to overseas markets. Therefore, changes in EV subsidies and battery chemistries for domestic EVs and buses will play a role in lifting China's total demand for refined cobalt units over the next five years, much of the increase will be related to developments in export markets.
These themes discussed in this insight are explored in greater detail in CRU's Cobalt Market Outlook. CRU also provides market analysis and pricing coverage of other key technology metals including Lithium, Nickel, Manganese and Vanadium.
EV sector Demand
Over the last ten years, increasing demand for Li-ion batteries in modern technology applications such as laptops, smartphones and tablets has transformed the cobalt market from a predominantly metallurgical to non-metallurgical market. The growth of the EV sector is perpetuating this trend - with Li-ion batteries now expected to consume over half of the world's refined cobalt units by 2021.
Two major cobalt-bearing Li-ion battery types are emerging as the choice technologies for EVs: NCA (Nickel-Cobalt-Aluminium) and NMC (Nickel-Manganese-Cobalt). These cathode ternary materials typically contain 8% to 18% cobalt. However, the ratio of cathode raw materials can be adjusted considerably (i.e. NMC 1:1:1 to more recently NMC 8:1:1). In the EV sector, cathode materials such as NMC are also commonly blended with cobalt-free materials such as LMO (Lithium Manganese Oxide), to produce reasonably priced, high power battery packs. The aforementioned battery types dominate the ex-China EV and PHEV markets.
In China a different picture exists. At present EV and PHEV production and sales are dominated by vehicles that run on LFP (Lithium-Iron-Phosphate) batteries manufactured in China. BYD continues to lead the Chinese market in terms of sales of both pure EVs and PHEVs. The company sold a combined total of 45,000 BYD Qin and Tang PHEVs in Q1-Q3 2016 and also sold 22,000 e6 and e5 pure EVs over the same period. These models all use LFP technology and therefore do not contain cobalt in their batteries.
However, domestic pure EV production and sales appears to be shifting towards cobalt-bearing technologies. BAIC's E-series EV will probably end the year as China's top selling pure EV model, having sold 17,852 units in January to October. These cars use NMC cathode material developed by SK Innovation. Imported EV and PHEV models have, to-date, shown little penetration in the Chinese market. However, the Tesla Model S will end the year in the top 20 most popular pure EVs in China - boosting global demand for Panasonic's NCA cells.
New EV subsidies 
In 2015 China's output of pure EVs and PHEVs increased by around 250% y/y due to a low base and attractive government incentives. CRU estimates that production will only grow by around 38% y/y in 2016, due to stricter controls on some manufacturers who last year produced poor quality vehicles to exploit the subsidy rules. CRU estimates that China will produce around 440,000 EVs and PHEVs in 2016 - falling well short of the 700,000 estimate made by the China Association of Automobile Manufacturers at the start of the year. Despite this, there is still a possibility that China will achieve its goal of having 5 million vehicles on the road by 2020.
The Chinese Government has outlined new performance and safety targets that must be adhered to for companies to continue producing EVs and electric buses and coaches. The National Development and Reform Commission (NDRC) have already approved licenses for several leading producers such as BAIC. However, a large number of smaller firms are likely to be rejected over the coming months.
The government recently approved a draft for new EV, PHEV and electric bus subsidies that are expected to be formally announced later this month. According to the draft, the new scheme will eliminate subsidies for EVs and PHEVs that have low recharge mileages. Subsidies for 'higher-quality' passenger EVs will remain attractive but the maximum subsidies will decline from 2017 onwards. CRU believes that the subsidy extension and the enforcement of stricter carbon quotas and fuel consumption targets on domestic automotive manufacturers from 2018 should help facilitate further production growth for high quality EVs.
The new scheme has also outlined changes to electric bus and coach subsidies. In 2015 China dominated the global electric bus market - accounting for 95% of the world's production. This was largely due to the fact that the government provided subsidies that typically covered a third to a half of the manufacturing cost of each bus. The attractive subsidy scheme led to widespread 'cheating' wherein many producers reclaimed subsidies for vehicles that had not even been built yet. The new subsidies will crack down on cheating and will only be awarded to buses that achieve increased range targets (see Figure above). The new scheme could result in a 60% decrease in subsidy payments made to pure EV bus manufacturers.
Most electric buses in China also utilise LFP technology. However, the new range targets and government plans to ease restrictions on NMC and NCA battery usage in buses in 2017 could result in major bus battery producers such as ATL-CATL and BYD focusing more of their attention on cobalt-bearing technologies.
Outlook for Cobalt 
In accordance with the China Association of Automobile Manufacturers (CAAM), we believe that the new rules will lead to more sustainable EV sector growth in China and will help shift domestic production towards higher quality vehicles that use cobalt-bearing battery technologies. Chinese battery manufacturers that already produce NMC cells in China (i.e. Lishen, BAK, ATL-CATL, A123) will continue to increase production to 2021. However, CRU assumes that the majority of EV batteries produced for domestic use will be NMC batteries with high nickel to cobalt ratios, possibly mixed with LMO material. In the longer term, domestic LFP producers such as BYD could also increase production of new NCA and NMC batteries, providing they can secure additional cobalt units in the tightening market.
CRU's cobalt demand forecasts for Li-ion batteries and the EV sector are based on battery production figures in each major producing region (Japan, China, South Korea, North America, Other). In China, the increasing popularity of NMC and NCA batteries could help triple cobalt demand in China's EV battery manufacturing sector to over 8,000 tonnes by 2021 (in the form of battery grade cobalt sulphate).
However, CRU believes that much of this growth will be driven by foreign battery producers that are currently increasing production in Chinese-based facilities in order to export to other EV markets. South Korea's Samsung SDI and LG Chem already have high capacity NMC battery facilities in China and SK Group is also considering building an EV battery plant. Finally, Japan's Panasonic is constructing a 200,000 EV battery capacity NCA factory in Liaoning Province, which is due for completion in 2017.
CRU believes that China will maintain its hold as the world's leading producer of refined cobalt chemicals and battery precursor materials. As a result, CRU expects an increasing proportion of the world's EV battery manufacturing to take place in China in order to limit production costs. As many of the batteries produced in China will be destined for overseas markets, CRU believes that changes in EV subsidies and battery chemistries for domestic EVs and buses will play a limited role in bolstering China's total demand for refined cobalt units over the next five years. This dynamic should provide some stability to China's domestic cobalt demand.
Explore this topic with CRU