At CRU, we are deeply concerned for the safety of everyone in Ukraine and the surrounding areas.  We have employees, clients, contacts, friends and families who are deeply affected by this war.  We call for a quick, peaceful, and lasting end to this conflict.
Sharing our insights on commodity market disruption
Geopolitical upheaval and the consequent impact on commodity markets is once again placing global supply chains and their stakeholders under intense pressure to make the right decisions quickly. Reach out to your CRU local experts to discuss what these events mean for your business.
The market impact of the conflict depends on three crucial things:
The severity of sanctions and the multi-lateral response of non-aligned countries (most of all China, India and Brazil) will disrupt flows of commodities and energy that are crucial for the world economy

Markets will be disrupted as important supply of commodities are disabled or cut off
Financial uncertainty may slow decision making on investments needed for the energy transition
CRU is currently working with our clients to establish the implications of the war in Ukraine for economies and markets, industries, businesses, and the people that work in them. Our international team of economists, analysts, and consultants use our proprietary methodologies, data, and market intelligence network to help you answer your most pressing questions.
Our latest content
 Watch the webinar on-demand.
Read the related Insights
Find out more about CRU's Analysis services
CRU's unique services are the product of both our in-depth understanding of the markets and close contact with our customers. We want to hear from you.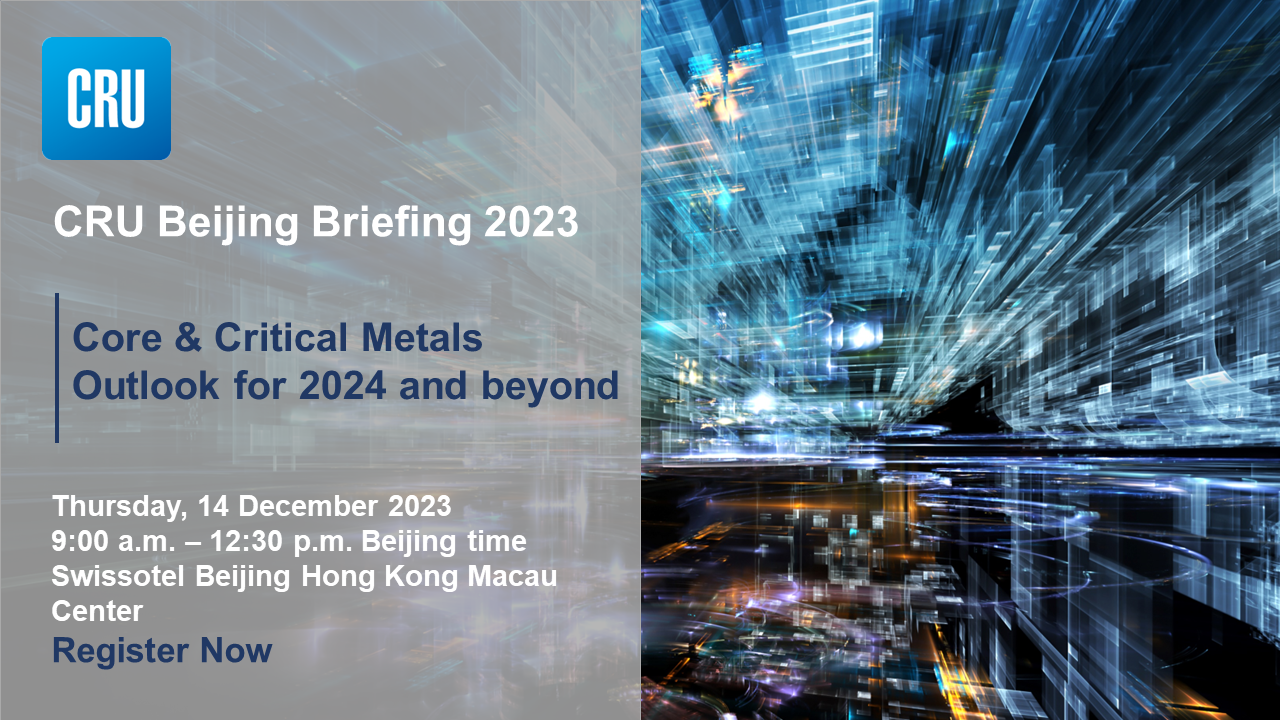 CRU Beijing Briefing - Dec 2023
CRU Beijing Briefing - Dec 2023 will be held on Thursday, 14 Dec 2023 in Beijing. Theme: Core & Critical Metals Outlook for 2024 and beyond Date: Thursday, 14 Dec 2023...
We provide more services...