Detail is everything when it comes to thorough market analysis. The approach of the CRU Fertilizer team is to build from the 'bottom up'. We use technical detail to draw conclusions on the different markets associated with the fertilizer industry.
A core component of this is CRU's production cost services. CRU analysts have travelled around the world over the past 30 years to understand mines, downstream production facilities and agricultural markets. CRU has dedicated demand and production cost analysts within its global team. CRU's on-the-ground approach to understanding markets delivers the best analysis to our clients to help them understand how opaque markets are evolving. This recent insight on Chinese environmental pressures and energy feedstocks is an example of the regular site visits CRU conducts.
This is a map of places we have conducted site visits over recent years.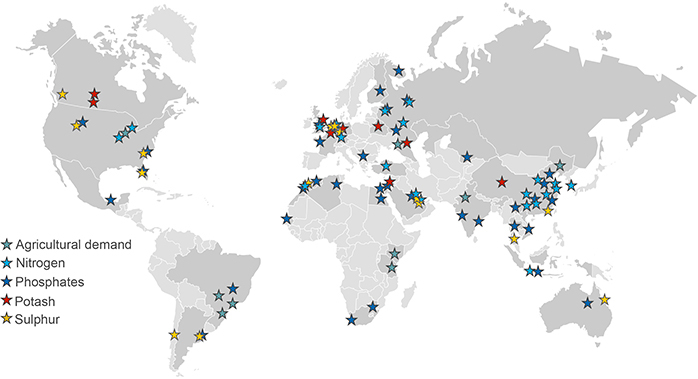 Click here for more information on CRU's Fertlizer approach