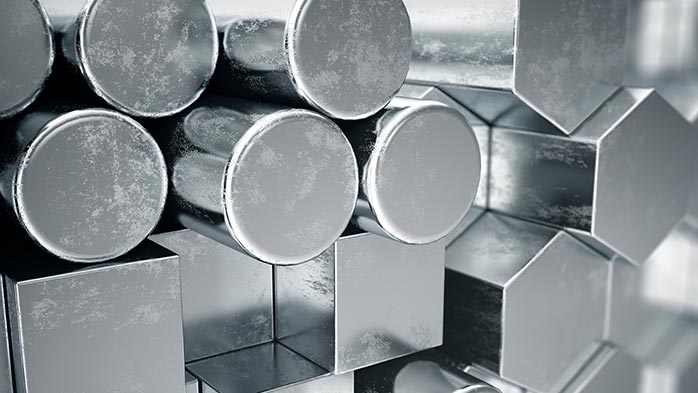 Chinese policy is increasingly shifting away from encouraging exports and domestic production to reducing carbon emissions.
What is more, recent rumours indicate a potential termination of AD duties on stainless imports from major countries. That will lead to changes not only in the domestic market but also in the rest of the world. In this Insight, we discuss how the potential removal of import duties could affect the market in China and elsewhere.
If Chinese AD duties are removed…
While established producing regions, including North East Asia and Europe, have been exporting stainless to China for many years, the main reason for the imposition of the current import duties was a sharp rise in Indonesian exports from 2017, when integrated nickel-stainless major Tsingshan started to produce material volumes of stainless in the country.
In March 2019, China's Ministry of Commerce imposed preliminary AD measures on stainless slab and hot rolled imports from Europe, Japan, South Korea and Indonesia. That was followed by definitive AD duties in July 2019, which in the case of Indonesia amounted to 20.2%. Unlike the preliminary measures, the definitive ones included stainless billet. However, in December of the same year, the Customs Tariff Commission of the State Council of China clarified that billet imports will not be subject to duties.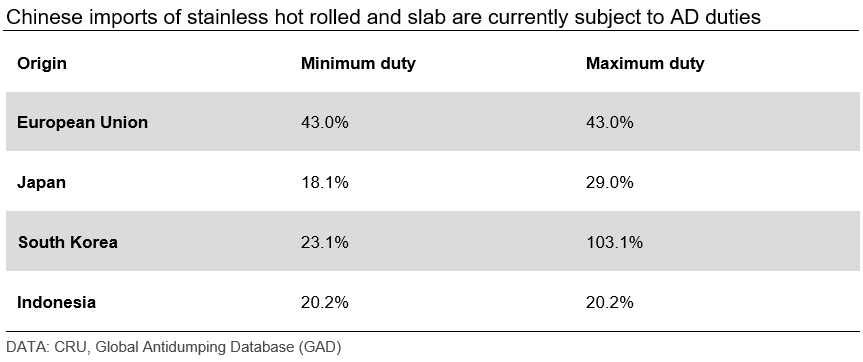 The AD duties led to an immediate decline in imports into China in 2019 Q2, but since 2020 volumes have once again risen strongly – the explanation is twofold. First, Delong and Tsingshan exported large quantities of stainless billet and, second, significant volumes of a preliminary form of cold rolled – 2E finish – were also exported, CRU understands. That resulted in a record-high 1.4 Mt of stainless steel imports into China in 2021 H1.
Following a request from integrated Indonesian mills – they are of Chinese ownership – to terminate the AD duties since December 2020, China's Ministry of Commerce is currently reviewing the policy that could result in its termination. In early-September, rumours started to spread about the potential cancellation of the policy as soon as September−October.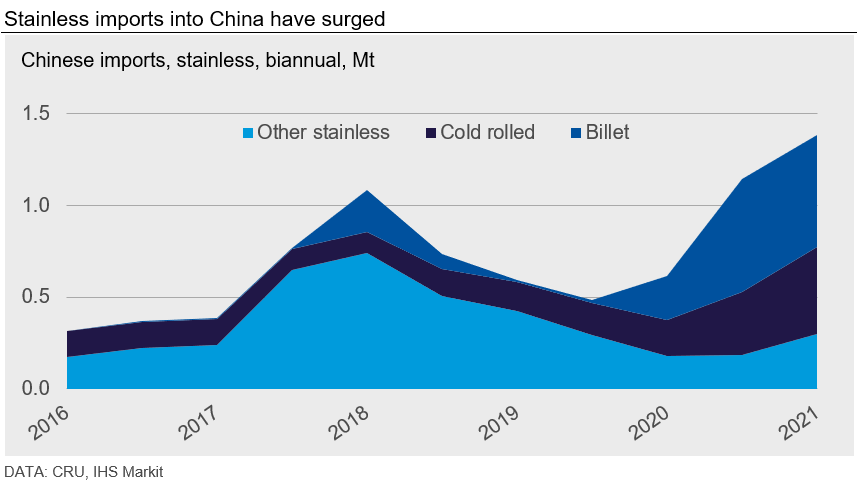 …imports will increase further but by how much?
A key question is how much stainless imports into China could increase if the country removes the current AD duties. Our view is that the most significant volume would come from Indonesian exports – currently destined for other markets – redirected to China. In 2021 H1, total Indonesian stainless exports were 2.1 Mt, of which 1.0 Mt reached destinations outside China. Assuming a high rate of export redirection and a marginal increase in domestic output, Chinese stainless imports from Indonesia could rise by 1.0−1.5 Mt/y – note that Indonesia is already producing almost at full capacity.
We do not expect China will become the exclusive destination of Indonesian stainless. Instead, some degree of export diversification will remain, partly meeting semi-finished feed requirements elsewhere. In particular, we expect Indonesian exports of hot rolled to India will rebound when Chromeni Steels – Tsingshan's JV in Gujarat – resumes rerolling operations.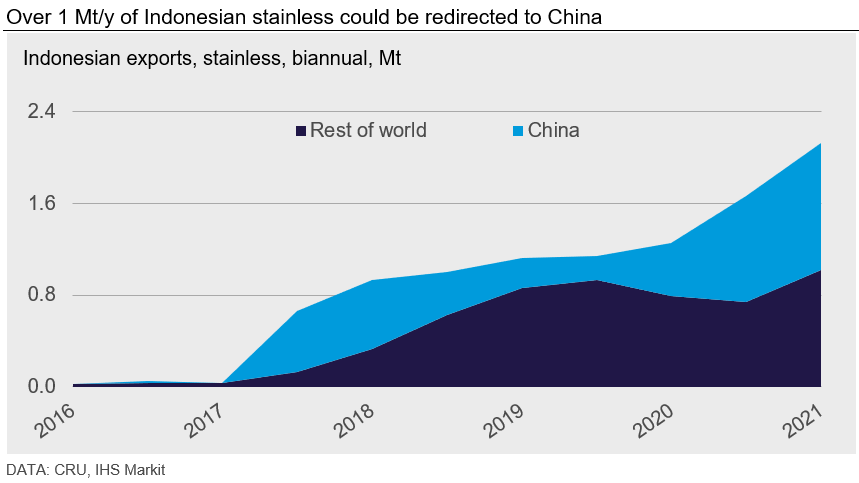 Will Chinese production be lower than expected?
The Chinese government intends to cut steel production and reduce carbon emissions. Indeed, China's 'dual control' aims at reducing both energy consumption and energy intensity per GDP per capita. A change in stainless trade policy that makes imports more attractive will also meet this need. In addition, the cancellation of the export VAT rebates in May and the potential imposition of an export tax in the near future weigh on the competitiveness of Chinese stainless exports. All these factors together will support the plan of the government to cut steel production.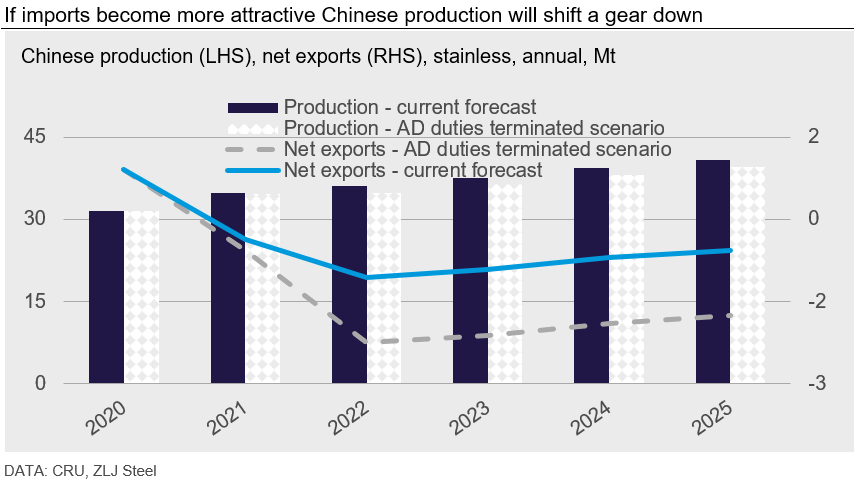 …meaning production elsewhere will rise
The scenario we present in this Insight is based on the expectation that Indonesia will divert exports away from other destinations to China. As Indonesia's import penetration elsewhere declines, stainless production there, especially in countries with melting capacity rather than rerolling operations only, is bound to see gains. In particular, we expect to see production rebound in Asian countries, with output gains similar to the decline in Indonesian exports. Undoubtedly, that will also lead to higher stainless prices in these markets and elsewhere. By contrast, Chinese domestic prices will come under pressure if more stainless steel of Indonesian origin enters the country without duties.
Watch this space: Chinese trade and environmental policies
Our stainless steel market research will be watching trade and environmental policy changes in China and Indonesia closely. For two countries that account for nearly 40% of world stainless steel exports and two thirds of production, changes in policy and regulation will have a considerable impact on the global market.
Explore this topic with CRU