The client, a Global Fortune 500 company, is a new entrant into the Electric Vehicle industry and wished to rapidly ascend the knowledge curve for this long and complex value chain.
In particular, the client was interested in the market outlooks for lithium, cobalt and nickel, to allow it to strategically manage their business footprint from the start of the industrial supply chain. The two main issues the client wanted CRU to solve were:
1) to what extent is it necessary to invest along the value chain as an electric vehicle manufacturer;
2) whether there are any strong potential investment opportunities in the upstream which would assist in securing mineral resources for its long term raw materials strategy.
Methodology
Building on the wealth of research and analysis from CRU's Battery Metals team, we presented our client an overview of the entire value chain from mineral resources to New Energy Vehicle (NEV) manufacturing, followed by comprehensive market studies covering the full industrial chains for lithium, nickel and cobalt. CRU provided explanations of key drivers of supply and demand, bottlenecks, potential risks and opportunities, including medium-term price forecasts.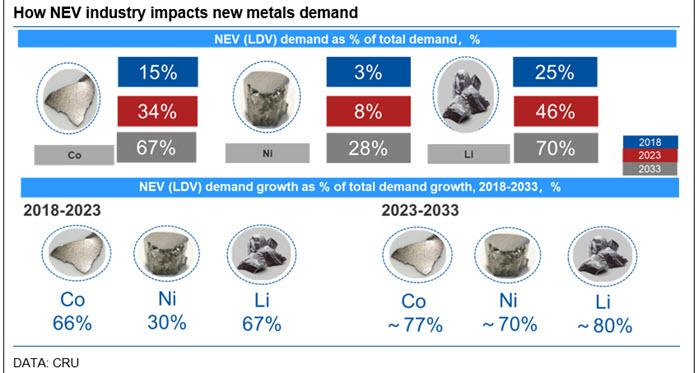 CRU performed a SWOT analysis for investing in each stage of the industrial chain based on our rich experience in the commodity markets, and applied Porter's 5 Forces framework based on our comprehensive knowledge and study in lithium, nickel and cobalt markets to assess the attractiveness of each industry to enter.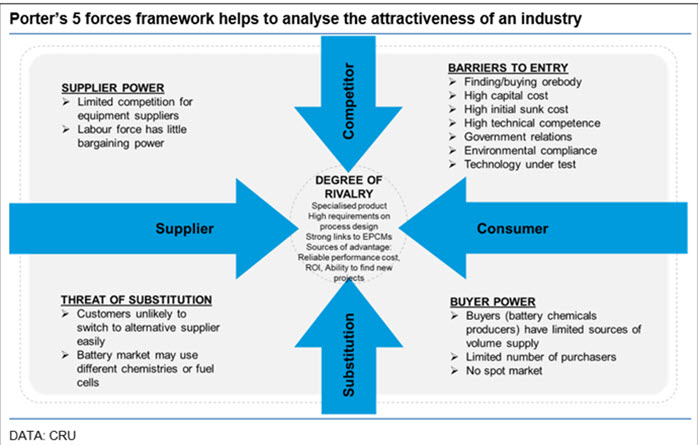 These combined to help CRU identify which stage(s) of the value chain would be the best choice for the client's investment. Areas we considered included vertical integration upstream along the value chain and a multi-dimensional analysis covering current market size and outlook, gross profit, capital requirements, technical barriers and threats from demand substitution.

As part of CRU's assistance on mineral resources investment, the team profiled and ranked the global top 10 mining and smelting companies to examine the resources they control, and also completed the profiles of leading Chinese companies who own significant mineral assets, including lithium, nickel and cobalt.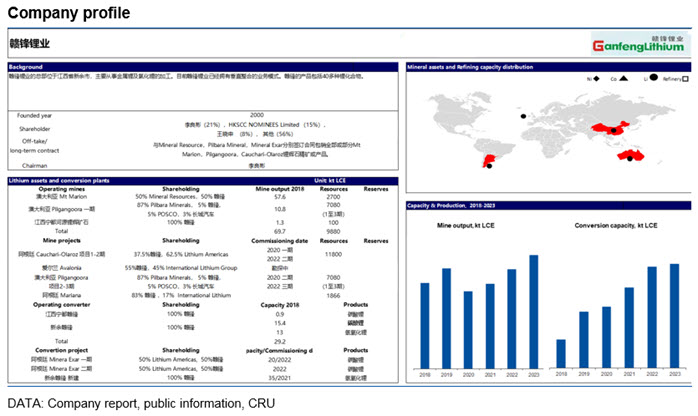 Outcome
The client gained excellent knowledge of the global lithium, cobalt and nickel markets outlook as a potential new entrant to the sector. In addition, we helped them to examine the attractiveness of each metal market to enter and identify which stage of the value chain would be the best option, as well as any specific potential opportunities for investment.