A prospective iron ore mining company investor and infrastructure provider  – wanted a greater understanding of specific segments of China's iron ore and steel industry that are currently opaque, but could have a significant bearing on long-term iron ore price. 
Client requested CRU to provide a detailed review of Chinese steel capacity, margins, government policy and the economic feasibility of Chinese scrap iron recycling.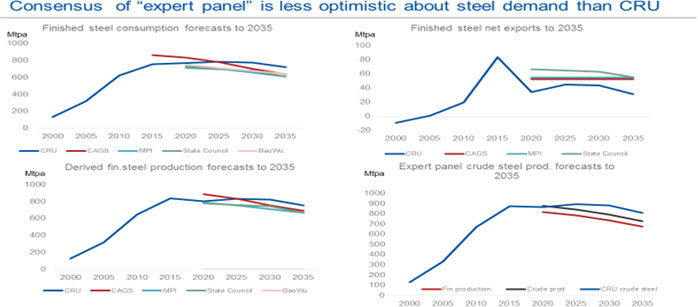 Data: CRU
Our recommendation
We provided client with a range of long-term price forecasts with discussions of key drivers, variables and risks, enabled by ground-breaking scrap cost model to analyse Chinese scrap market influences at a provincial level.
We provided client with an analysis of China's steel industry prospects to 2035, by volume, technology, location and cost, which resulted in a number of scenarios (base case, possible, high & low) based upon various outcomes such as steel production and scrap availability.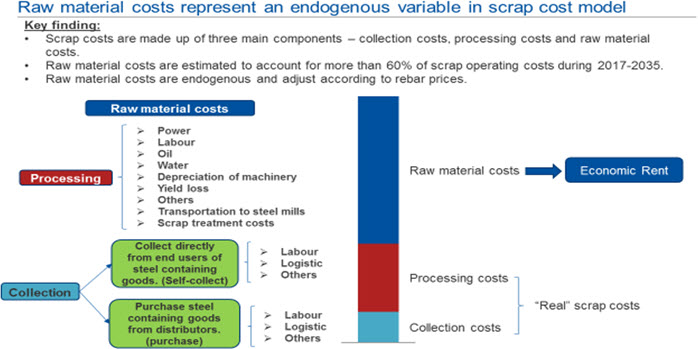 Data: CRU
Our methodology
CRU Consulting formed an expert panel from the Chinese steel industry to advise on the likely long term future of the steel industry and provide additional insights on how the Chinese steel industry might develop, beyond the current CRU Analysis view.
After considerable consultation with scrap and steel industry in China, CRU Consulting constructed a cost model to encompass the entire scrap supply chain through source, collection, transportation and processing.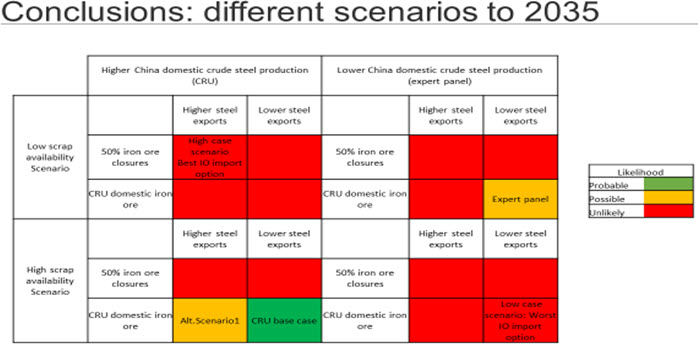 Data: CRU