Enabling better business decisions by pinpointing aluminium scrap supply opportunities
CRU Consulting delivered an expansive study detailing the current state and future trajectory of aluminium scrap supply dynamics, providing our client with essential market insights for executive decision making.
Introduction
The drive to rapidly create progressively more circular and sustainable economies requires the aluminium industry to assess and rethink the entire value chain. Consumers and OEMs increasingly seek greater shares of recycled content and reduced carbon footprints of products they utilise. With superb recyclability and significantly lower Scope 1 and 2 emissions, secondary-intensive aluminium is a prime material for the circular economy.
Faced with these challenges and opportunities, our client – a leading, global aluminium market player – required support in the form of market intelligence and strategic advice for the company's corporate strategy development. The company engaged CRU Consulting to conduct a global study of aluminium scrap markets, including detailed quantification and forecasting of secondary metal supply by geography and grade as well as analysis of the competitive scrap sourcing landscape.
CRU's recommendations
In identifying scrap sourcing opportunities for our client, we clearly communicated key takeaways and recommended the most attractive prospects by region and scrap type, as well as suggestions for investments, partnerships, and technology development. Considering the company's unique market position, we assessed how our client could take advantage of, or mitigate, grade- and location-specific market.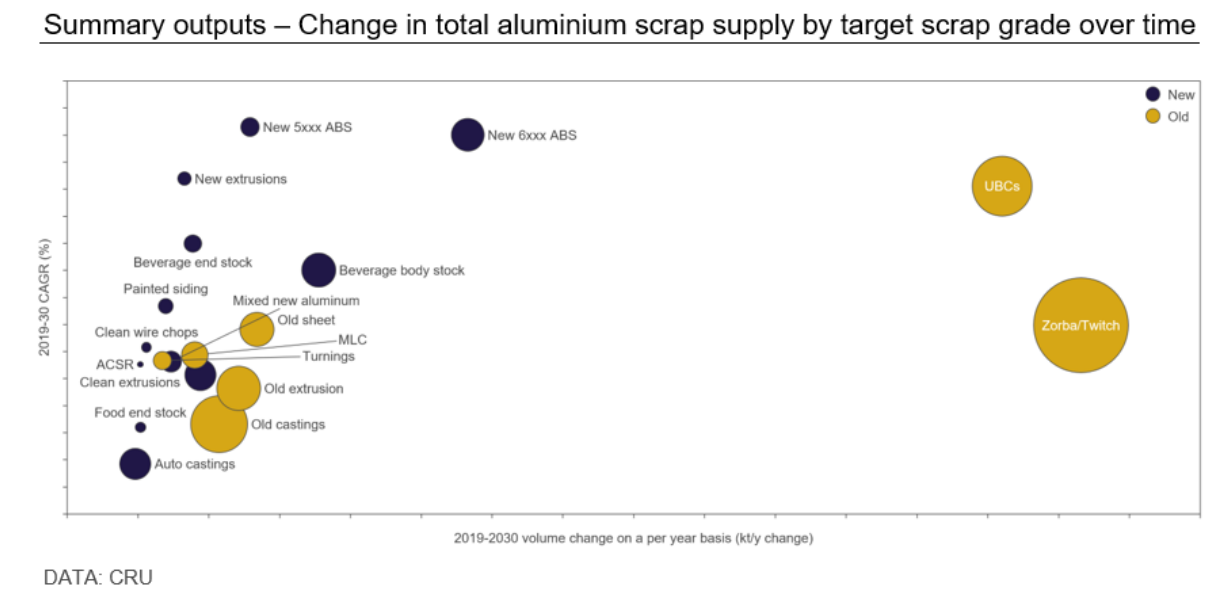 Methodology
We delivered targeted, robust insights off the strength of a wealth of market research from the CRU Aluminium Team's dedicated analysts around the world, combined with CRU Consulting's research, analysis, and forecasting to supplement and enhance CRU's far-ranging existing market knowledge. The resulting objective, systematic, and data-driven analysis gave our client confidence in the study's approach and conclusions.
Our analysis – elucidating both global and regional trends – included deep-dives into key themes of decarbonisation impacts on scrap markets, the evolution of automotive and used beverage can (UBC) markets, sortation trends, drivers of scrap pricing and substitution, and the role of China's rapidly evolving scrap industry.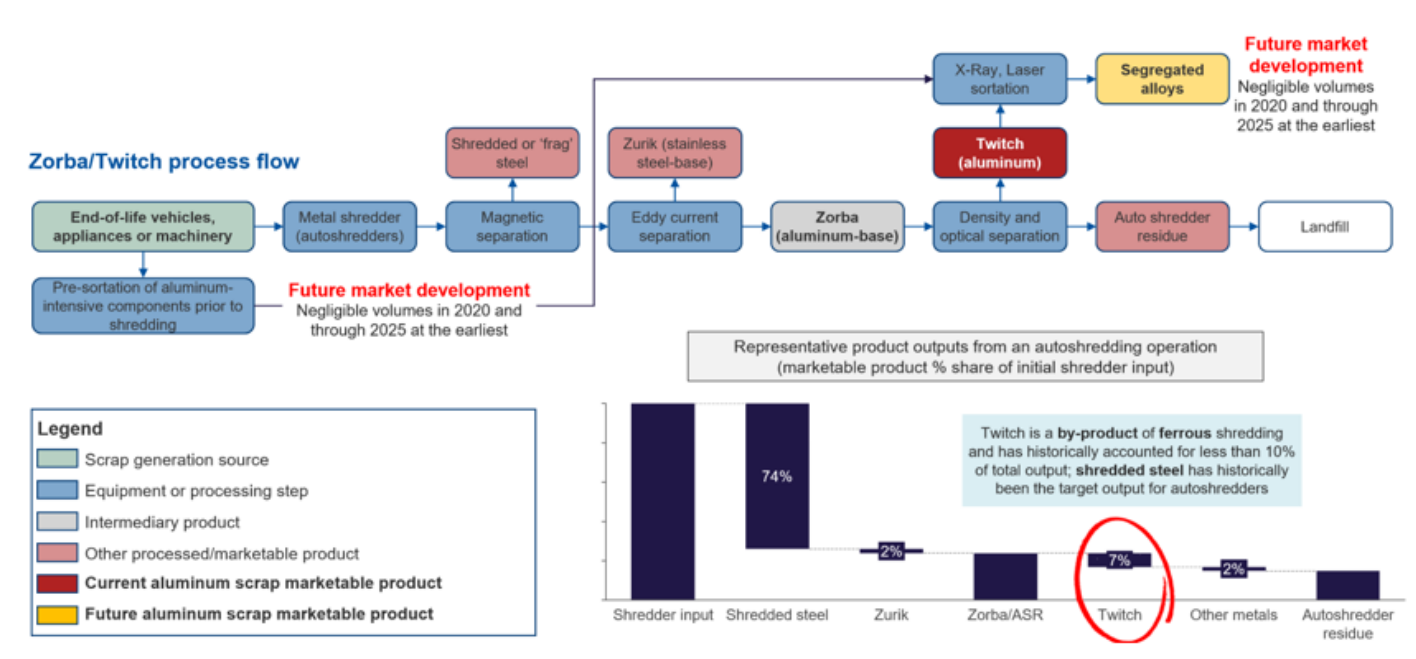 Using our in-depth, granular understanding of how multi-stage processing varies by scrap source and considering drivers such as the aluminium scrap pool arising from different product lifespans, recycling rates changing over time, fabricator yields, and pre-melt recovery rates, we quantified historical and future supply for over fifteen categories of both new and old (obsolete) scrap.

Outcome
CRU's close collaboration with the client throughout the project culminated in nearly two dozen meetings with various stakeholders across the company's global divisions and a final presentation and discussion with senior company executives. Our recommendations and the outcomes of this global study were applied to make major business decisions regarding production capacity and technology.
How can we help?
From sourcing and investment strategies, to navigating shifting market dynamics, to policy making – could your business or organisation benefit from a more detailed and tailored look at recycling and scrap market trends? We look forward to exploring how CRU Consulting can support you and your business navigate the circular economy transition.
Explore this case study with CRU