Meet the CRU team at this strategic industry event in Milan. 
Made in Steel is happening in Milan, Italy 9-11 May 2023. Together with CRU's market leading Steel Analysts, we will be attending Made in Steel in Milan. CRU would welcome the opportunity to meet with you and discuss the market and any questions you would like to address.
Made in Steel is the international Conference & Exhibition for the steel industry. 
Made in Steel is the perfect balance between business and debate, hands-on operations and reflection. An industry showcase, Made in Steel also hosts a raft of meetings, forums and roundtables promoting the sort of in-depth sector knowledge that is key to company competitiveness.
Book a meeting with CRU
Join the CRU team in Milan to discuss the key issues impacting the steel industry. Join global editors of CRU's market leading publications as they discuss today's most important issues with: 
Meet the Team 
Glenn Clooney, Vice President of Sales - In December 2019, Glenn became Vice President of Sales for Europe, Middle East, India & Africa and now leads an experienced team of Regional Business Development Managers across the region. Prior to his current role he spent 4 years as Head of Operations for CRU Indices where he led the expansion and development of CRU's portfolio of steel sheet and plate weekly price indices.
Greg Smart, Head of Steel Prices - joined CRU in September 2018 and currently works as the Prices Lead and Editor of the Bulk Ferroalloys Monitor. Before joining CRU, he worked in the pricing and analysis of various metal markets at S&P Global Platts, Argus Media and Metal Bulletin Research. Greg also worked in the research and trading of cobalt and cadmium metal at SFP Metals.
Harry Walford, Business Development Manager for Europe - appointed in January 2019, he is responsible for regional sales of CRU's Analysis and Consulting services and is based in the London office. Harry graduated from Oxford Brookes University with a degree in Business and Management.
Elliot Essex, Account Executive - is a recent graduate from Aston University in Birmingham in International business and Spanish. Elliot has previous sales experience in in his role as an Intern in sevilla during his year abroad. Fluent in Spanish and dabbles in other languages (Italian, Portuguese) as languages are a big passion of his. Has lived in Ethiopia for 4 years when younger. 
Matthew Watkins, Principal Analyst - is CRU's European flat Steel analyst and the Editor of the Global Steel Trade Service and Steel Plate Market Outlook. In the early 2000s he spent five years at CRU, initially working across commodities in the Consulting team and subsequently joining the Steel team as an analyst.

Biagio Olivieri, Analyst - joined the steel team at CRU's London office in October 2022. Biagio's main area of specialisation is the finished steel market, including stainless steel market analysis.
He holds an MSc in Economics from Queen Mary University of London, and a BA in Economics and Politics from the University of York.

Rosy Finlayson, Research Analyst - joined the steel team at CRU in May 2022. She has vacation work experience at Tullow Oil and has a master's degree in Geology from the University of Cape Town. Rosy is based in the London office.
Nina Mitchell, Price Analyst - graduated from Durham university in July 2019 with BSC (Hons) Geophysics with Geology and went on to complete a MSc in Metals and Energy Finance at Imperial College London. Since graduating from Imperial College, Nina worked as a research analyst at a technology start-up before joining CRU.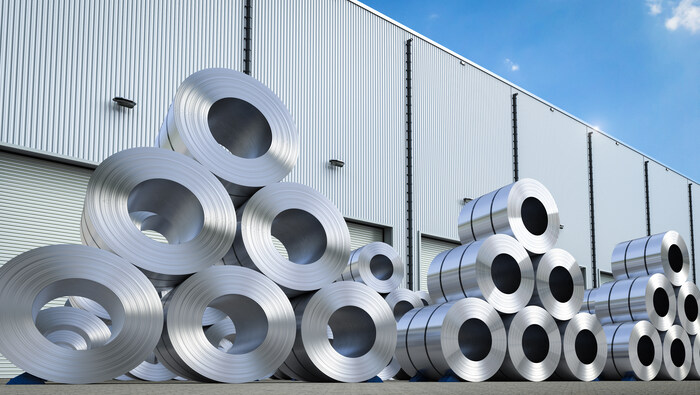 We provide more services...