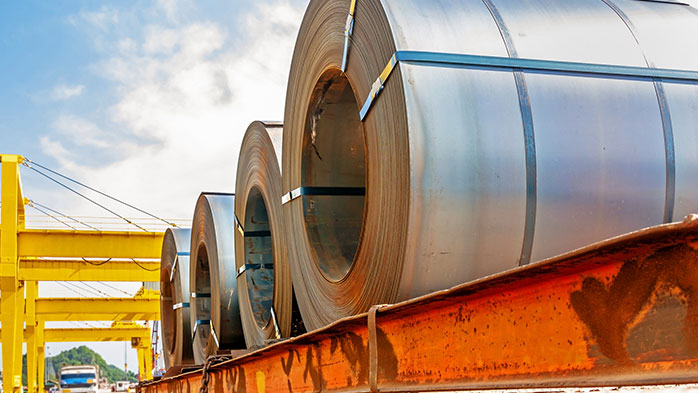 View the webinar presented by CRU and CME Group analysts on 23 June 2020, featuring the outlook for steel and how to manage through volatile markets. 

Overview

The Covid-19 pandemic has caused unprecedented disruption across domestic and global commodity markets, with steel among those most impacted. With scenarios for a post-pandemic outlook being developed, CRU and CME analysts discuss the outlook for steel in North America and how to manage the uncertainty.
Topics discussed:
Volatility and steel futures
Presented by Gregor Spilker, Analyst, CME Group
Economic forecast - North America
Anissa Chabib, Economist

2020 / 2021 Steel Sheet and Plate Outlook
Josh Spoores, Principal Analyst
2020 / 2021 Steel Scrap Outlook
Ryan McKinley, Senior Analyst
Q&A Session
All speakers; led by Chris Houlden, Head of Steel
Request access to the on-demand recording of the webinar, presented live on 23 June 2020.

For questions about these topics or to request access to the recording please get in touch with our team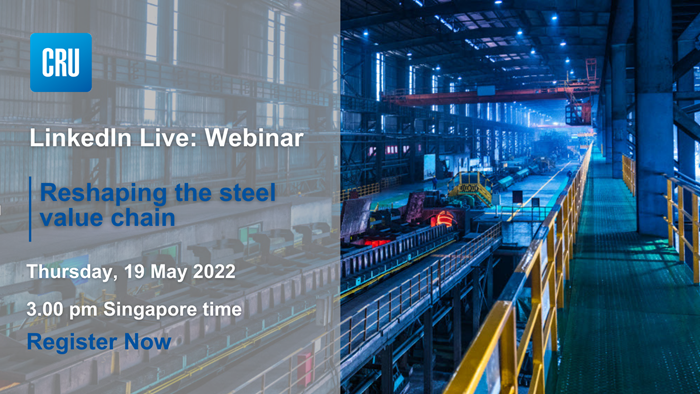 Reshaping the steel value chain
CRU will host a LinkedIn Live Webinar "Reshaping the steel value chain" on 3pm Singapore time,19 May 2022. CRU is now a Media Partner of Singapore International Ferrous...