Learn how quality emissions data can power your sustainability strategies and give you the competitive edge. 
Tell me more
CRU's Emissions Analysis Tool allows you to compare emissions across the complete value chain on an intuitive, easy-to-use digital platform.
Readily available standardised data and methodologies – calibrated to existing schemes including the EU emissions trading system (EU ETS), worldsteel, and International Aluminium Institute (IAI) – are groundbreaking for companies seeking to accurately and meaningfully understand their emissions landscape.
The Emissions Analysis Tool gives you visibility and functionality – with like-for-like comparisons of process level emissions across assets and regions delivered in seconds. Search and filter by commodity, build your value chain and work directly with our analysts to uncover opportunities to minimise your carbon footprint.
Reduce emissions, navigate evolving supply chains, adhere to increasing regulations – and lead the journey to a sustainable future. 
Learn more by downloading our brochure or speak to our team today. 
Brochure download form
Save time. Reduce risk. Deliver results.
Join the companies leading the low carbon transition with a commitment to quality emissions data.
To carry out critical decisions impacting emissions and sustainability goals, industry leaders are relying on CRU's Emissions Analysis Tool. 
⋅ Standardised, trusted data
⋅ Build your value chain with CarbonFlow
⋅ Benchmark and compare assets instantly
⋅ Compare like-for-like data, asset to value chain
⋅ Access granular detail – process-level to power usage
⋅ NEW! Compare and visualise with the CarbonCost scenario feature
CRU's Emissions Analysis Tool offers one of the industry's most detailed emissions data and analysis. CRU's team also provides timely support on any follow-up questions we have while using the platform.

Andrew Wood Group Executive, Strategy and Development | Alumina Ltd.
CRU is dedicated to supporting the mining, metal, and fertilizer industries on our journey towards a sustainable future. Our research and product development focused on quality industry and emissions data ensures our Emissions Analysis Tool allows for updates, expanded features and analyst support.  
Beyond the tool, CRU's emissions and sustainability intelligence is delivered to our clients through analysis reports, cost modelling and analysis tools and bespoke support from our consulting and sustainability experts. 
How do your emissions compare with competitors?
Get started to find out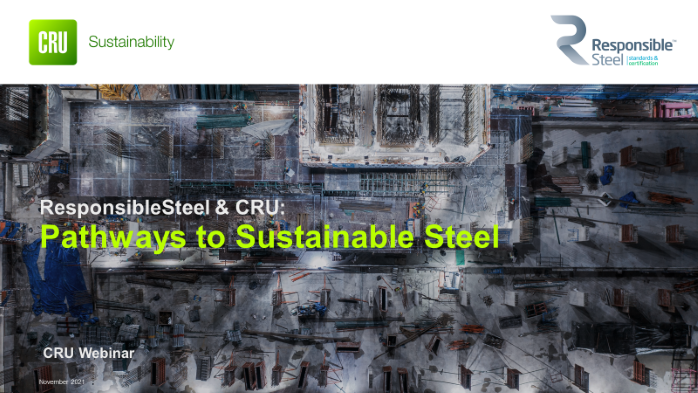 Stay informed.  Receive the latest emissions and sustainability insights, webinars and announcements - including the upcoming COP26 Podcast Series. Sign up to receive...
We provide more services...